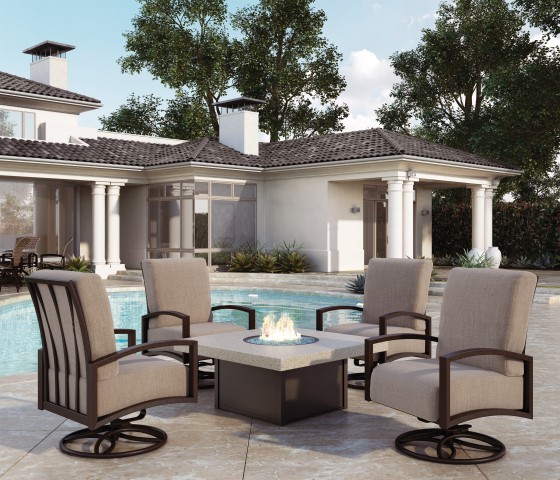 Homecrest Outdoor Furniture
Homecrest offers a comprehensive line of affordable luxury outdoor patio furniture offered in 30 collections. Pieces include tables, chairs, chaises, loveseats, sofas, ottomans bar and balcony stools/chairs stools featuring durable aluminum, steel, and cast frame construction. Products can be customized with an array of frame finish colors and fashionable fabric options. Tabletop options include metal, glass, granite and a broad selection of faux products. 
Stop in to our showrooms to sit and feel the comfort of Homecrest furniture and view the multitude of options and fabrics available.